2014
2013
2012
2011
2009
December Immanuel Magazin "Icons became Ludmilas´ way of life" by Catharina Sundqvist
28/11 Lidingö Tidning "Art from a spiritual persuit" by Martin Alm
10/1 BLT "Ludmila is speaking in color and stone" by Jane Betts
April Nära "Icons which affect You" by Hanna Hedvall
June The Church Review, Dublin "Icons in transformation"
29/1 Hereford T. "Cathedral as host to a unique exhibition" by Philippa May
20/2 SLA "Classical icons and contemporary works" by Anna Warner
2008
21/11 Sydöstran "Ludmila makes her art from her life" by Margareta Andersson
August Kunstavisten "The beauty revelation" by Kristian Jensen
25/6 SLA "Russian artist found home for art in Tidan"
July Uit in Arnhem "Kijken met je hart" by Anja de Crom
Nordjyske Stiftstidende "Russian art about Svandinavia" by Jesper Ramsing
12/7 Hallands Nyheter "Contemporary icons" by Jan Helleberg
13/6 Mariestads-Tidning "Artist found stillness in Tidan"
22/2 Smålands Posten "In Your eyes"
2007
11/8 Amtavisen "Believe, hope and love" by Lisbeth Stryhn
10/9 Norrköpings Tidning Interview by Mats Granberg
10/2 Barometern Interview by Gunilla Petri
2006
7/11 Värmladsbladet Interview by Lena Bonnevier
5/10 SLT Interview by Karin Kvarnlöf
2005
15/10 Hälsinge Kuriren Interview by Maya Halldén "Exciting contrasts in unique art"
30/3 Ringblad Interview by Knut Ramsund "Art alive in three dimension"
25/9 Hamar Bladet Geir Vestad "Exhibition of icons at Art Society"
6/9 Rakkestad Bygdeblad Interview by Kristin Fredriksen "Russian drama at Art Society"
2004
9/9 Partille Tidning Interview by Tomas Olsson "See light in darkness"
10/10 Oranienburg Algemeinde Interview by Rene Wernitz "Space for inspiration"
10/11 Helmstedt Blatt Interview by Jurgen Paxmann
11/10 Neue Oranienburger Interview by Heiko Hohenhaus "Not only one dimension"
10/5 Skövde Nyheter Interview by Louise Clausen "Ludmila's art as mirror of life"
23/4 Örebro Kuriren Interview by Jenny Allvin "From Paris and Stockholm to Hallsberg"
23/10 Kyrkans Tidning Interview by Anders Hagman "The right place for an icon"
15/9 Arvika Nyheter Interview by Sven Smedberg "Russian splendour and suffering"
2/9 Oslendingen Interview by Knut Fjeld "With icons to the world"
10/6 Halden Arbeiderblad "Icons at Kornsjø" by Thorkil Lindskog
2003
20/3 Jönköpings Posten Interview by Cecilia Sjöberg "A visit of a well known artist"
2/4 Ringblad Interview by Anne Christensen ""Pieces in an art puzzle game"
10/3 Arboga Tidning Interview by Björn Johansson "Ludmila is enticed by faces"
24/4 Nerikes Allehanda Interview by Lars-Göran Månzon "Sweden become a turning-point"
21/10 Emmaboda Tidning Interview by Anders Karlsson "Ludmila treat grief through her art"
24/2 Folket (S) Interview by Barbro Ergettie "She blow up the borders with her art of light"
2002
3/5 Rotterdam Plus (NL) Interview by Joep van der Pal "Exhibition of Icons in transformation"
four year term, and the organization said the vote
authentic seahawks kam chancellor youth jersey
will go ahead as planned, despite the turmoil. FIFA also ruled out a revote of the World Cup bids won by Russia in 2018 and Qatar in 2022. The organization said it was cooperating fully with the investigation, and one American prosecutor said the charges were only the beginning. Some of the biggest names in soccer said they had complained for years about corruption in FIFA, which oversees the world most popular sport and generates billions in revenue each year. was treated like a crazy person, former soccer great Diego Maradona told radio station Radio La Red in Buenos Aires. the FBI has told the truth. Brazilian star Romario, an outspoken FIFA critic, said had to eventually arrest them one day. conducted early morning raids
authentic josh brown womens jersey
in Zurich at FIFA headquarters and the
authentic stefen wisniewski womens jersey
five star Baur au Lac Hotel. In Miami, FBI and IRS agents carried computers and boxes out of the headquarters of CONCACAF, the governing body of North and Central America and the Caribbean, whose past and
homes to providing us with entertainment
authentic andre williams mens jersey
such as television or computer games. The removal of electricity can impact people's lives because so many things in our world today need electricity in order to function. The lives of people who do not or did not have electricity are very different from ours. Electrical appliances and tools can make many tasks and types of
raiders howie long youth jersey
work easier, but making electricity can also be costly. How did it feel without these devices? Did you miss anything? What did you miss the most?
authentic greg zuerlein womens jersey
Count the number of electrical outlets, appliances and gadgets in your home. Does
authentic justin ellis mens jersey
your house have enough outlets for all the electric appliances you own? Take an outside walk around your house. Can you see where the electricity comes into your house? Clue: Look for
authentic chiefs cairo santos youth jersey
a wire attached to the roof that goes out to a pole on the side of the
steelers cortez allen youth jersey
street. In some communities, the electrical wires may be buried underground and you will not be able
titans bruce matthews mens jersey
to see them. Think about what it would be like to live without electricity.
Articles Connexes:
"The exhibition at Dronninglund Kunstcenter is so good, it gives you goose-pimples!" Jørgen Ingvarsen/Nordjylland Post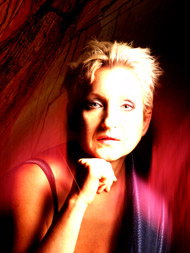 "Ludmila is taking us on a journey to the world of icons." Jan Nordström/Folkbladet
"It is a natural gift, a great talent and trained artistic ability which Ludmila shows at Ronneby Konsthall." Margareta Andersson/Sydöstran
Press (PDF)
Anna Söderqvist 2008 1/11
Jane Betss 2009 10/1
Martin Alm 2009 29/11
Ikoner som berör